TENANT | BUYER
REPRESENTATION
Need space? We have you covered. Looking for space to lease or buy can consume a large amount of time. People may not call you back and everyone quotes such different terms! Let us leverage our network and knowledge to not only find you a space, but to help you understand how different options compare. We'll negotiate terms too-beyond just price, we'll make sure you're covered in issues like renewal options, base year stops, due diligence extensions, and so on. Or maybe you know just what you're doing, but you're actively expanding here in Kansas City and need someone to compare and manage several new locations. We love working with corporate clients and pride ourselves on making things easy for you. In either case, the best part is that these services are provided at no out-of-pocket expense to you.
LANDLORD | SELLER
REPRESENTATION
Have space you need leased or sold? We're your guys (and gal). We talk to tenants and
buyers all day, every day and know how to get deals done!
We don't just hang a sign; we pride ourselves on making calls and even sending good old-fashioned letters to potential tenants and buyers.
We're the industry leaders on utilizing new technologies and social media to get your property in front of as many people as possible. That's why 70% of our deals are direct, without a broker on the other side.
Hired other brokers and never heard from them? We'll take breaks from our calling to update you as regularly as you'd like and offer honest feedback.
1031 | INVESTMENT
OPPORTUNITIES
Received a soul-crushing tax bill from an upcoming sale? Let us help you find a replacement property.
We'll listen carefully to what your goals are and then help you craft a strategy to find the best place to invest your money.
| DEVELOPMENT
OPPORTUNITIES
Do your needs not fit in a box? Have a real estate concern you need guidance with? We are always happy to meet with you to better understand your unique situation.
We can offer custom reports specific to your needs. We clearly lay out guidelines, deliverables, and timeframes to ensure you're happy with the finished project and strive to provide compelling reports at a competitive price.
| CONSULTING
OPPORTUNITIES
Selling, leasing, or buying a commercial property can consume a large amount of time. Leverage our vast network to quickly find the deal you've been looking for.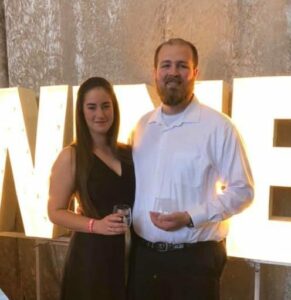 John Schott, Owner "Brian, Jayme, and the Beyond Brokerage team have been instrumental in helping me meet my goals. They have taken the time to understand my situation and educate me on the things I need to…
Read More
Want to get in touch? We'd love to hear from you. Reach us by filling out our commitment-free contact form.